22 Jul 2022
"à l'Origine" new organic sugar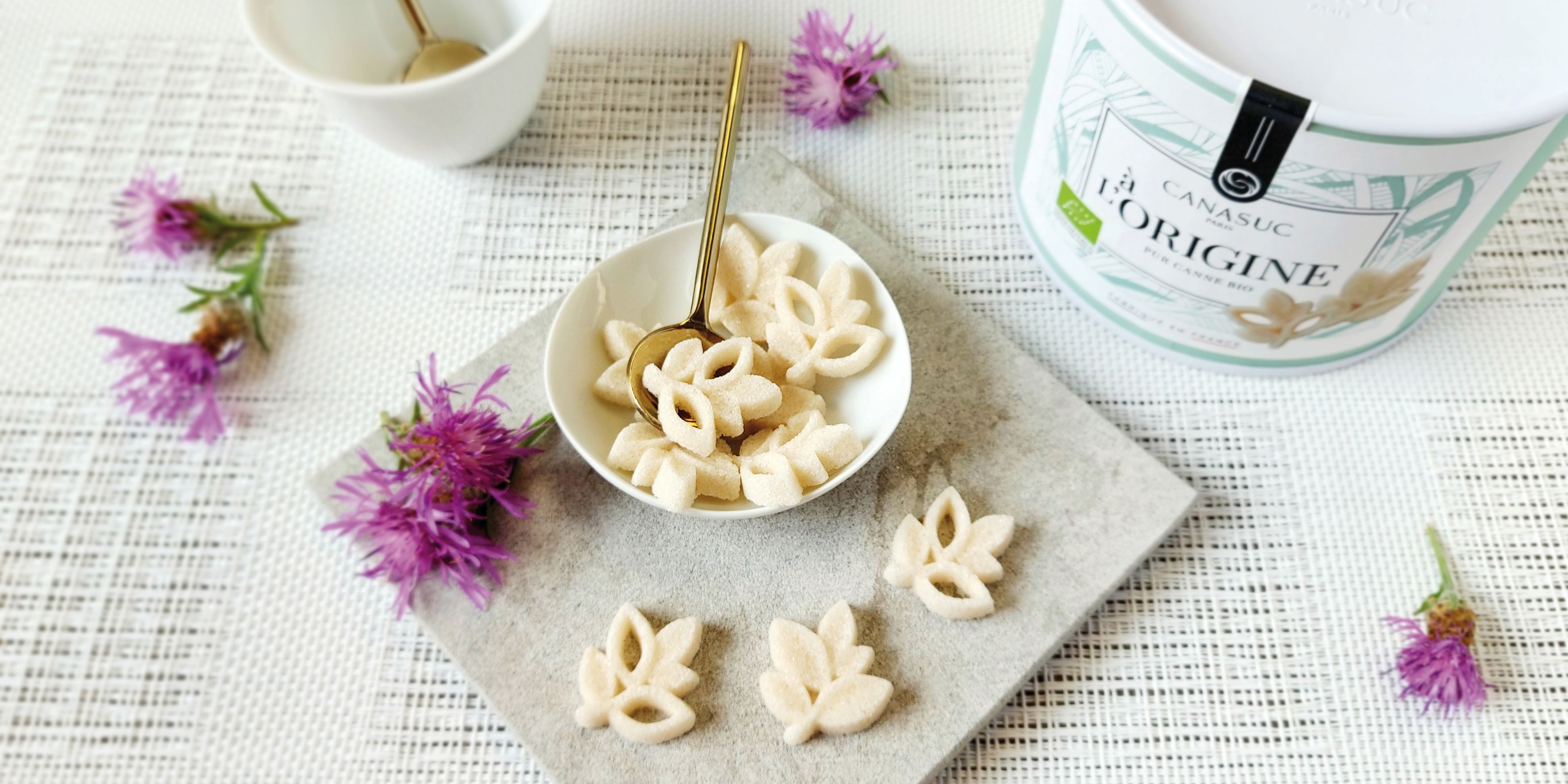 For 30 years, CANASUC has been working sugar cane in its workshop to shape it by hand and change it into an object of art, creating a sweet alchemy between beauty and best. A way to enhance the ritual of tea, coffee, or chocolate.
NEW - For the 1st time an organic sugar joins the Canasuc range. In terms of creation, plants are in the spotlight. On the sugar side, it is sugar cane, from organic farming.
« à l'Origine », the story of a golden and glistening leaf, born from the original merge between purity and delicateness. For the sweetest sin… enjoy an innocent pleasure in all lightness (less than 3 grams per sugar) !
Net Weight : 135g
Number of sugars : 72 – 2 different leaf models.
Recommended retail price : 18.90€
About CANASUC
Canasuc creates exquisite, one of a kind sugars which have the elegant shape of a heart, a rose or a feather. Utterly beautiful, our sugars enhance the ritual of coffee and tea by making it special. They remind us of sheer sweetness, pleasure and conviviality.
To request high res pictures : marjorie.domingues@canasuc.com