Salt Pocket Pack - Blackthorn Salt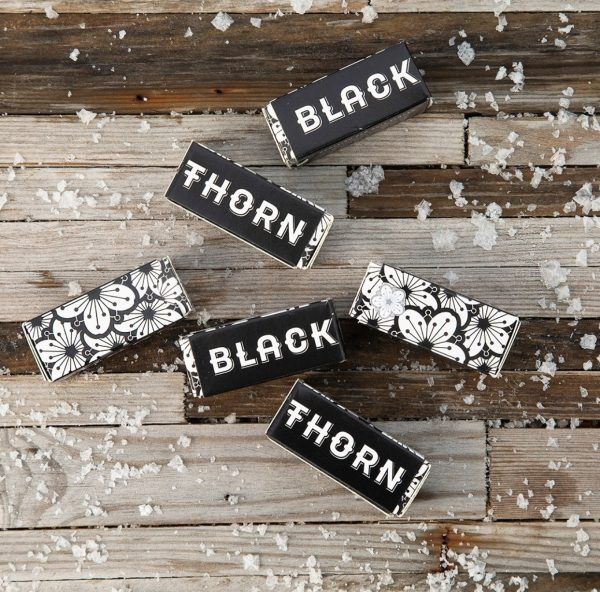 This wee box has a number of USPs. Firstly it is filled with the astonishingly made and fantasically tasting Blackthorn Salt. A sustainable UK sea salt made on the West coast of Scotland using wind, sea and thorns. The taste and character of Blackthorn is becoming well-reknown, it is used by michelin chefs, cafes, delis, foodies alike and has been awarded double stars in the Great Taste Awards. The wee box itself, is entirely made of cardboard there is no plastic or tin. It is sustainably sourced, compostable and recyclable. The box is incredibly neat, it protects the crystals until they reach the consumer. It is easy to stack, store and transport given its pleasing geometric shape. The box is eye catching and attractively designed. It is leak-free.
Markets that are inspired by the product include weddings and corporate events as favours; the dine at home experiences to provide the perfect seasoning for signature dishes; picnic hampers and gift packs; ˜welcome' basket for guest/ holiday houses; individual salts at the table in restaurants to support artisan products; craft butchers with purchases of top quality steaks or inclusion with turkey deliveries at Christmas time; and premium fish and chip shops.