Pocket Negroni - Whitebox Cocktails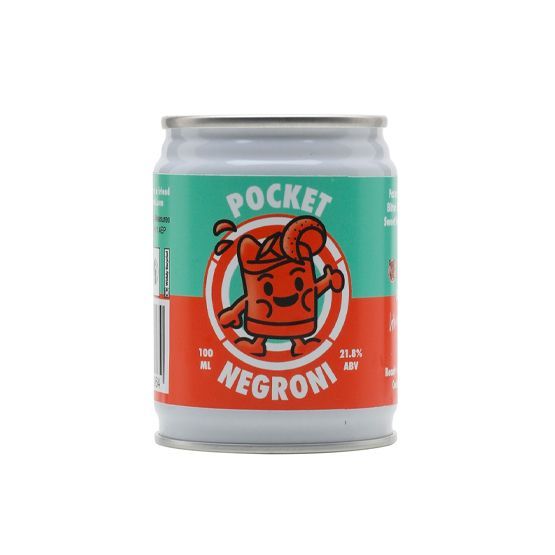 This product was originally launched in pouch format and called 'Send A Negroni' - a gifting service to raise spirits and cheer up friends and family during lock down. Following on from the success of this initial launch, sending tens of thousands of cocktails across the UK, this was moved into can format and the Pocket Negroni was launched. This pocket-sized cocktail combines Porter's cold-distilled gin with bitter Campari and sweet vermouth. Mixed in Edinburgh by Whitebox Cocktails, each 100ml can contains a full-strength serving that can be enjoyed on the go.
Why should you seek out the best cocktails in the world's top bars, but have to settle for bad replicas at home? Founded by a team of bartenders, Whitebox is producer of professionally made, ready-to-serve cocktails. Every drink that we make has been carefully prepared with the aim of offering you the enjoyment and quality of cocktails that you would find in the world's top bars. Forecast to be the fastest growing alcohol sector over the next five years, according to the IWSR Drinks Market analysis, the RTD space is booming with retail volume sales increasing by 24% year on year.