Laura's Larder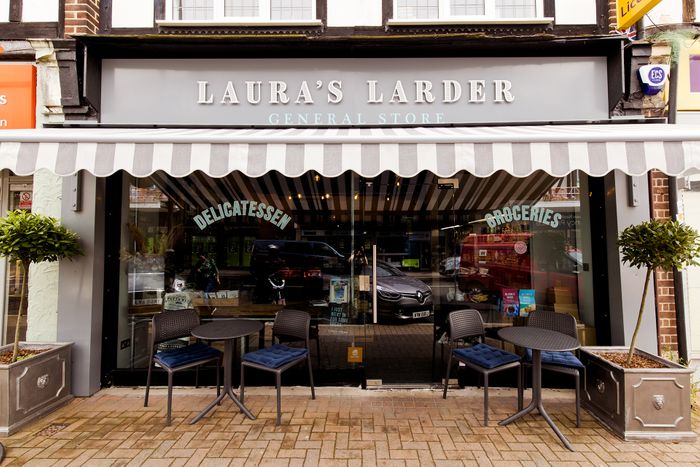 Laura's Larder is an established business in Petts Wood with a large and loyal customer base built in a relatively short period of time. We strive to serve the local community, with high quality produce and groceries delivered in a professional, friendly environment. We champion local and UK suppliers as well as partner with local businesses and support local charities and charitable programs.
Laura's Larder was strongly established during a pandemic, quite possibly one of the most difficult times to launch a business in recent history. We opened in Feb 2020 and a few weeks later the country went into a national lockdown, we pivoted the business immediately and moved to deliver fruit and veg and other essentials. We had hundreds of emails from people who were unable to get food or drink, fruit and veg, or milk for their children and we helped them. We worked tirelessly to make it work and we served the community which ended up being recognised by the mayor.
We continue to serve the community by supporting charity events, raffles, Petts Wood community events, business groups and more. We fed children for free during school holidays in the pandemic, we pay local allotment owners per kilo if they bring us fruit and veg, we stock local products from honey, to chutneys, to alcohol. We were the first local business to register with Too Good to Go an app which fights food waste and therefore people who might not usually get to shop in the store can buy our amazing produce at the end of the day at a reduced price, one which is totally affordable across the social spectrum.
Since opening we have built a workforce of 8 employees, three of which were mums returning to work, and one being an apprentice hired in partnership with Orpington College. But a real community boost is the joy, partnering with small food brands to bring joy to the people of Petts wood.