The Cheese Lady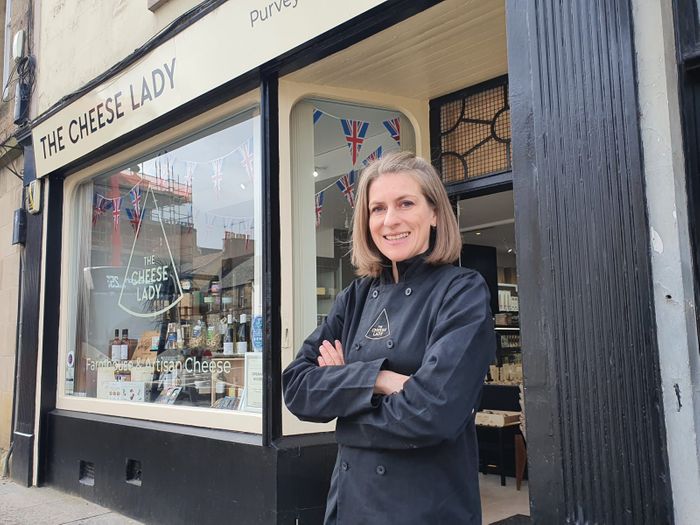 The Cheese Lady is an award-winning family-owned specialist cheese shop, offering a curated selection of the finest farmhouse and artisan cheeses from the British Isles and the Continent. These complex and wholesome cheeses are crafted with care and precision by cheesemaking masters and matured to absolute perfection in our new maturation facility. Our customers love our unique customer service method that enables us to find the best cheeses for each customer's unique palate, favourite drink or occasion. The business is driven by the passion and expertise of our founder Svetlana. Named as one of the most inspirational cheese retailers in the UK, Svetlana is the author of an Amazon-bestseller 'Cheese Connoisseur's Handbook', as well as a professional cheesemonger, maturer and educator with over 15 years of experience. The Cheese Lady's mission is to champion real cheese and inspire wholesome and joyful living, as cheese is a perfect vehicle for that!
Our business was founded in November 2017 and over the four years we have more than doubled our turnover. The last two years have been transformational for us and our turnover has grown by an average of 44% each year. This year, the turnover has grown by an average of 54%. We have reinvested a large portion of the profit we made in 2020-21 into innovating our products, services and marketing and upgrading our shop. Upgrades and new initiatives include moving to a new bigger shop, adding an in-store cheese maturation cellar, running tasting events, and implementing a customer service system.
We are delighted that our efforts have been recognised and in 2022 we became the Scotland winner at The Farm Shop and Deli Awards and received a 4-star award from Visit Scotland!