Abel & Cole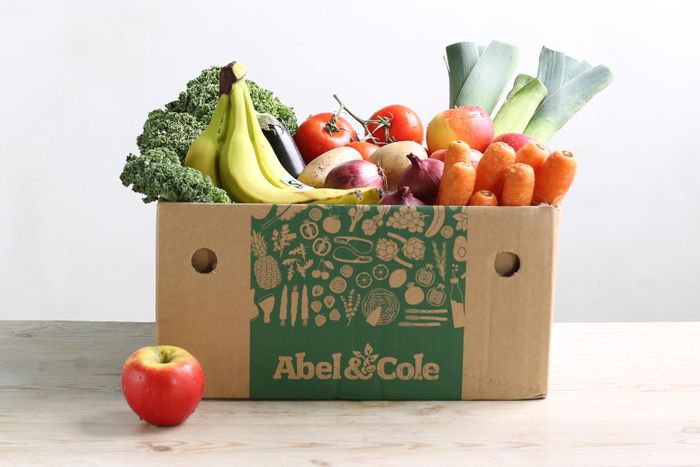 Abel & Cole have remained pioneers in sustainability since their earliest days in 1988, from sticking to carbon-efficient rounds over delivery slots to early adopting Woolcool chill liners. Their latest sustainability report is 70 pages full of impressive social and environmental achievements from just last year alone.
One Box One Portion - for every fruit and veg box sold, A&C donate a portion of fruit or veg to a charity partner, donating a total of 89 tonnes in 2021.
Plastic Pickup - we're the first grocery delivery service to pick up hard-to-recycle flexible plastics from our customers and recycle them into building materials.
Club Zero - our refill scheme, the first delivery refills offered in the UK, we reckon saved over 80,000 pieces of single use plastic last year alone.
B Corp - we first certified in 2018, then in 2021 beat our improvement target of 10% by recertifying with 103.5 points.
Volunteering - we smashed our target of over 150 days volunteering in the community.
Carbon - we've implemented a robust footprinting system, have publicly pledged our reduction targets to the Science Based Target initiative, and were certified carbon neutral last year.
Responsible Supplier Programme - we set up a voluntary audit for our suppliers to sign up to that measures their governance, worker treatment, environmental stewardship and community impact, with more than half of our suppliers now signed up to offer us visibility over our supply chain and have meaningful conversations with us about improving their performance.
UK Plastics Pact - in 2021 we signed up to their four primary packaging targets.
Equality & Diversity - in 2021 we introduced our first anti-racism policy, strengthened our pregnancy loss policy to offer further support to bereaved colleagues, introduced an EDI survey and committed to equal gender pay.