Barn Farm Drinks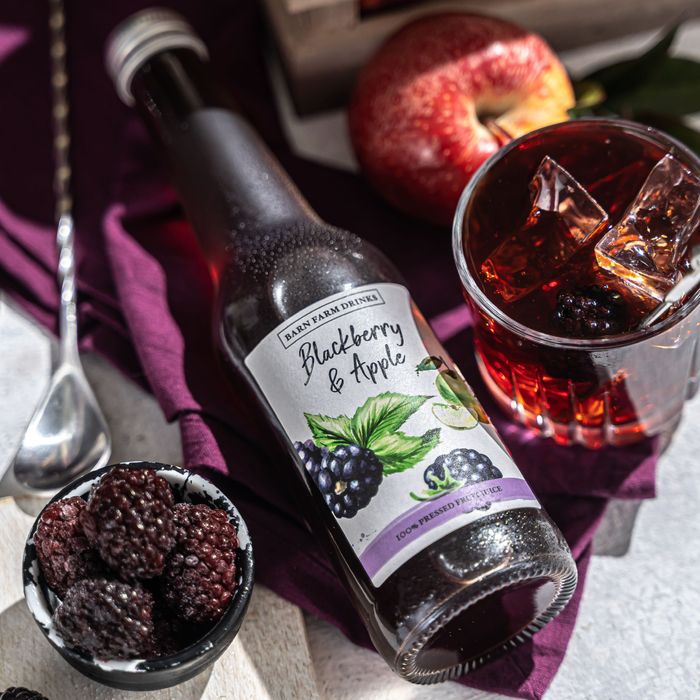 As Barn Farm Drinks we work as a team with the Farm in order to reduce our environmental and soicial inputs in all areas in order to craft delicious sustainable award winning fruit juices and presses.
Resource utilisation is key for us both in production and as part of the stewardship of the local environment on the Farm. We Harvest rainwater from the production building roofs to help irrigate our crops, fruit press waste is sent to a local anaerobic digester to generate clean energy. We have a solar array that powers our cold stores and freezers, 4.3km of hedgerow that is maintained to attract beneficial wildlife and insects.
In 2021 we planted a wild flower meadow and planted 150 trees to reduce our CO2 footprint, we have 24 beehives on the Farm the are cared for as they are vital for fruit pollination, in order to increase the natural quality of the soil we have planted mustard see in fallow land this increases the natural soil nitrogen levels without the need of artificial inputs. All waste cardboard and plastic is compacted & bailed and sent for re-cycling, All our product packaging is fully recyclable even down to the packing nuts which are made with corn starch and dissolve with water.
The Barn Farm Drinks ethos is that we care for the natural environment around us and by by the use of sustainable resource efficiency we are able to benefit by harvesting delicious fruits which are then crafted into delicious drinks, we are able to reduce crop wastage by utilising small or 'wonky' fruit as long as within spec, as fruit is frozen within hours of picking to lock in colour and flavour.